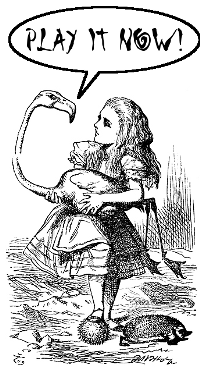 I've got a bit of a history with Ghostbusters, the film by Dan Aykroyd, Harold Ramis and Bill Murray.
I was working in film marketing and PR at the time, wrestling a startup towards commercial viability. The cinema-release was staggered across some months, in various Australian locations, and I must have sat down and seen the film, in the cinemas, at least 60 or 70 times as a result.
The 1980s were a pretty good era for films that didn't take themselves too seriously, and the film resonated rather strongly with audiences of the time. Off a 30 million dollar budget in 1984, the film raked in an easy 290 million dollars in cinemas, and another 132 million in rentals, never mind network syndication later on, DVD sales and all of that. The second film, Ghostbusters II, while considered by some to be something of a disappointment, still managed to do almost as well.
After more than 20 years, there's talk of a third film – a changing-of-the-guard piece, with strong hopes of landing Eliza Dushku (Buffy/Angel/Dollhouse/etc) in a major role – but in the meantime, Aykroyd and Ramis have put together a new part to the story, in the form of a video game, developed in conjunction with Terminal Reality.